Fast And Comprehensive Burnley Chimney Repair
For more than ten years, homeowners in Burnley have employed our services at A1 Roofing Burnley in resolving all their chimney problems. Chimneys are always in constant contact with the natural elements, leading them to unavoidable degradation and wear; this makes constant chimney maintenance highly crucial in Burnley. Chimney maintenance is highly important in Burnley; taking it for granted could worsen the existing condition, posing a threat to your family at great financial expense. Your safety is A1 Roofing Burnley concern, this is why we work endlessly to ensure that our services do not only cause your chimneys to operate at a 100% efficiency, they also significantly boost your Burnley homes security and safety. You can be rest assured that the staff and staff at A1 Roofing Burnley are able to handle all chimney repairs, and are appropriately trained to handle emergency situations. A1 Roofing Burnley have a certified team of service agents who are on call 24/7 to attend to questions from residents in Burnley.
Our Guarantee
---
Free site visit and survey
No hidden costs
British standards compliant
Fully Insured
Clean and efficient
Professional workmanship
A1 Roofing Burnley's Promise
A1 Roofing Burnley Certified staff utilizing the best in modern technology When you approach A1 Roofing Burnley with a chimney repair job, you are provided with only the most versed experts in the business, who will make sure that your project is completed using the best techniques available in the industry today. Our technicians at A1 Roofing Burnley are trained to not only be adept at their jobs, but to be properly mannered and courteous to our esteemed customers. The staff and technicians working for A1 Roofing Burnley are veteran chimney repairmen, and they are able to identify all chimney problems with only a casual inspection.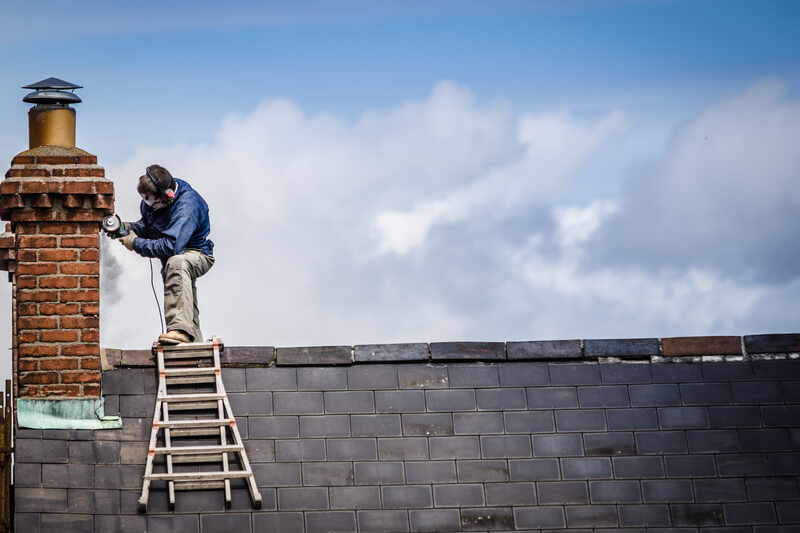 By correctly pinpointing the causes, A1 Roofing Burnley can implement the necessary repairs, ensuring that the job is within budget. It is impossible to properly enjoy the benefits of a stove in Burnley unless you have a chimney that functions properly.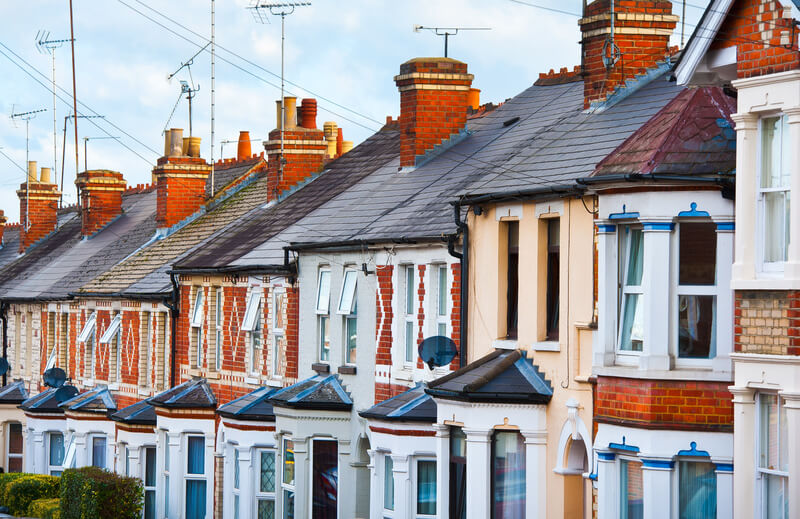 A1 Roofing Burnley Best Practices To Ensure Your Chimney Works Efficiently
Chimneys can pose a fire hazard to homeowners in Burnley when chimney breaks anywhere on the chimney are left unattended to. Many homeowners in Burnley think that they save money by ignoring minor faults to the chimney. However, little cracks in the chimney crown could go on ahead to become exacerbated- causing significant damage to the internal parts of the chimney.
Little problems like these are difficult to identify and spot, and that is why they usually lead to emergency situations in the near future in Burnley. With the use of the latest industry techniques and technology, the A1 Roofing Burnley chimney team can handle issues from tiny breaks to full structural repair. Our A1 Roofing Burnley staff are versed in utilising high tech equipment to achieve the most accurate diagnosis for your chimneys in Burnley. With these, A1 Roofing Burnley get the best possible assessment of the incurred damage in Burnley. Residents in Burnley now enjoy high quality A1 Roofing Burnley chimney cleaning, repair, and maintenance. Annually, residents of Burnley have to deal with recurring damages to themselves due to hazardous chimneys. Homeowners in Burnley are advised to always be prepared for any contingencies that may occur to the continued functioning of their chimneys. A1 Roofing Burnley is known for its thorough and professional delivery of chimney cleaning and maintenance services. This is why whenever you have a chimney related problem; you can be rest assured that A1 Roofing Burnley are more than capable of handling it. Clients should be rest assured that A1 Roofing Burnley on 01282 932051 are available to attend to their chimney repair requests
Do You Need Help ?
Call Us Now On
Why You Should Choose A1 Roofing Burnley
Top reasons why A1 Roofing Burnley provide high quality services. A1 Roofing Burnley go through strict screening procedures to ensure that all of our technicians meet up with worldwide industry standards. A1 Roofing Burnley personnel also receive continuous training to ensure that they are updated with the latest techniques when it comes to chimney systems.
The Customers'Happiness Is Our Only Objective At A1 Roofing Burnley
Not only does A1 Roofing Burnley chimney repair team possess the technical skills to get the job done, they are also trained to do the job safely and cleanly. A1 Roofing Burnley take the utmost care to ensure that there is no damage done on the job site by doing thorough examination before and after undertaking A1 Roofing Burnley chimney maintenance and repair work.
A1 Roofing Burnley Free Quotation For Any Chimney Repair Jobs
A1 Roofing Burnley clients in Burnley are able to reach our customer service agents whenever they require our services, no matter how immediate it may be. You have a problem? You need some guidance? Then look no further, A1 Roofing Burnley customer service agents are always on hand to address whatever issues you may be facing. A1 Roofing Burnley on 01282 932051 are always willing to hear from you, so why don't you call us today for all your chimney related problems.
A1 Roofing Burnley Experts Are Able To Isolate The Cause Of Chimney Malfunction
During the initial inspection, A1 Roofing Burnley work extremely hard to ensure that we identify the appropriate root cause of your chimney problems; this is so we are able to implement the appropriate repairs without wasting valuable time and money. We are experienced and backed with the modern best practices; this is why A1 Roofing Burnley is so much better.
All Types of Roofing Work Undertaken
Do You Need Help ?
Call Us Now On
A1 Roofing Burnley High Quality Chimney Repair Services For Clients In Burnley
Chimneys in Burnley are bound to get weathered over time due to their constant exposure to the natural elements. At A1 Roofing Burnley in Burnley we ensure that we deliver only the best when it comes to providing solutions to your chimney problems. A1 Roofing Burnley reputation in the industry is highly based on our track record of dependable service delivery in Burnley. A1 Roofing Burnley immediately identify the problems with your chimney and proffer the necessary solutions without wasting much time; this is because we are backed with over ten years of experience in the field. With an almost spotless record with our past customers, A1 Roofing Burnley assure you that we are able to give your chimney the makeover that it deserves. Nothing adds more charm to a home than a fully functioning chimney, and we are able to help you achieve this at A1 Roofing Burnley.